Dreggon Tunnels
Edit
Dreggon Tunnels is a subarea of Amakna. Formerly known as Dreggon Underground and then Dreggon Tunnel. It is located under the Dreggon Village.
Dreggon Tunnels is an Alliance territory (needs an Alliance Prism).
To enter the underground, you need to go inside houses in the Dreggon Village that have a big hole in the floor with a ladder leading down: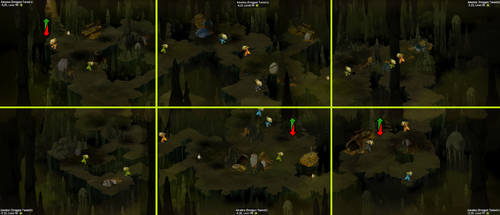 House 1: [-3,26] (left)
House 2: [-4,26] (left)
House 3: [-5,25] (only)
This list is automatically generated from existing pages, all edits should be done on the corresponding page.
Community content is available under
CC-BY-SA
unless otherwise noted.