The feature(s) mentioned on this page have been removed from the game, and are merely left on the Wiki for historical reasons.
Pet Sanctuary is a dungeon.
Pet Sanctuary is found at (-7,-1) in Nauseating Swamps.
To get there see the following image: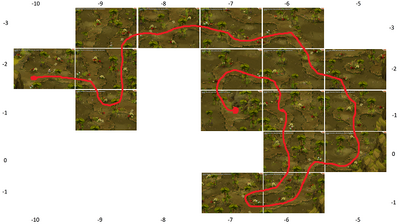 Entry requires talking to Walak while having a Pet Ghost in your inventory, and standing directly in front of him. The Pet Ghost is not consumed.
You can also do the quest Sanctification, which will teleport to the Pet Sanctuary's entrance. (You will need a Bow Meow and four characters).
Mechanics
Edit
Pet Sanctuary differs from other dungeons as in it your characters are all transformed into one of four Pet Ghost types, and must fight other Pet Ghosts to progress.
You have the choice of which Ghost to fight as at the start of the dungeon. The four choices are:
You also encounter the following enemies:
Mobs do not vary. Challenging isn't possible.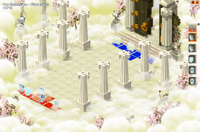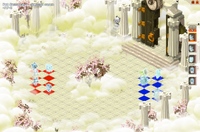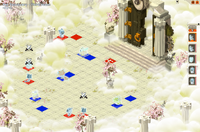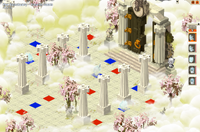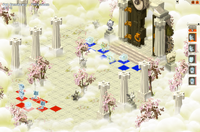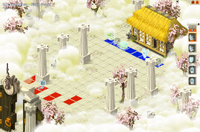 Upon completing the dungeon players will drop a Resurrection Powder and receive a Creashun Powder, Eniripsa Powder may also be dropped from the monsters in the dungeon.