Sakai Mine is a dungeon.
Sakai Mine is found at (-52,-45) in the Snowy Forest.
Entry requires giving a Sakai Mine Key to Hywan Kenoby, which is consumed.
Mobs do not vary. Challenging is possible.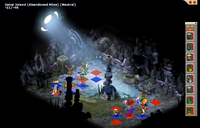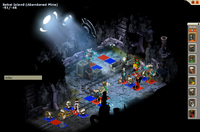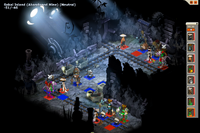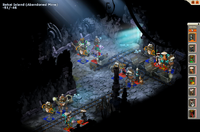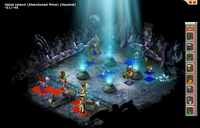 There's no specific reward from Sakai Mine except the chance to find Grohlum and Bomma.
Room 4 can present quite a challenge to most groups and in terms of difficulty, could be considered equal to the final boss fight. A common tactic is for teams taking at least one Pandawa to throw all of the monsters into the right-hand side mine area and choosing between two Lashing Arrows to keep the front monsters pinned or alternatively positioning two summoned Gobshell to stop the other monsters escaping.
Community content is available under
CC-BY-SA
unless otherwise noted.