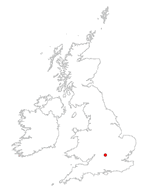 I am Peet. I am 23. I am a Java/ASP.NET/Web programmer.
I am also a semi-retired Moderator of this very wiki!
Retirement
Edit
Due to not having played the game for the last 3 months or so, and not being able to watch the recent changes at work anymore (grumble), I consider myself semi-retired from this wiki. I will still be watching the recent changes at home, but won't have the in-game knowlegde to do more than revert vandalism and help with formatting and display. I may pick it up again, but don't hold your breath.
Characters
Edit
Kayley 

Level 70+ Intelligence based Xelor.
Level 82+ Alchemist.
Hidden Bonta wings.
Married to Failte.
Officer in The Power Of Cheese
FoxMaguire 

First character, before I knew what I was doing.
Level 22 Cra. 50% Intelligence, 50% Strength, and some other random stats - therefore crap.
Level 85 Farmer, and farming is now all he'll ever do.
Useful Category Cross-Reference Thingy
Edit
<DynamicPageList>
category=Category One
category=Category Two
mode=none
allowcachedresults=true
</DynamicPageList>
Community content is available under
CC-BY-SA
unless otherwise noted.